Bleeding Edge Is Completed!
well its built anyway :p
Getting ready with all my parts and tools.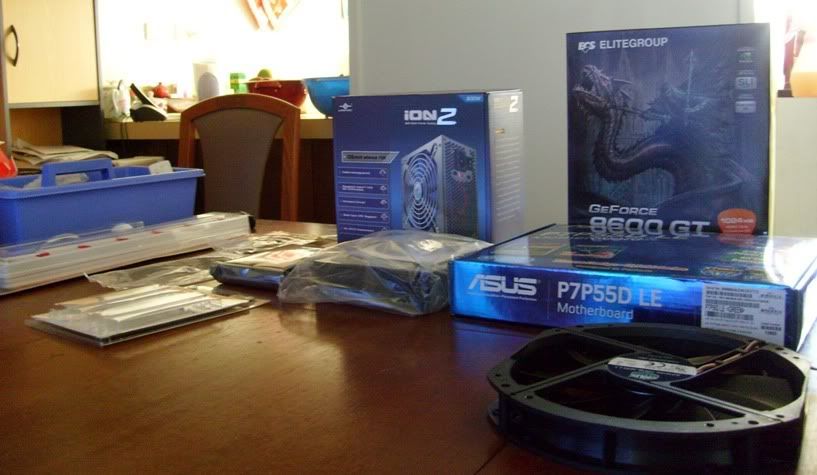 The tank in all its empty glory!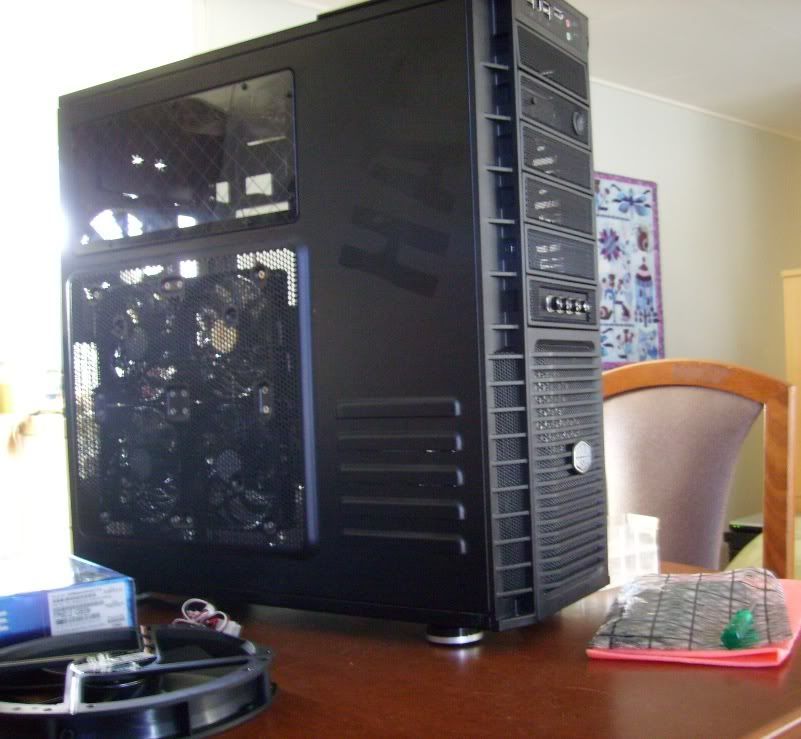 Interior, The dvd drive isnt black on the inside... its needs a paint xD
Back cable mess...
All together.
And it only JUST fits :p
Bleeding Edge.
Cpu: Intel Core i5 750
Gpu: ECS GeForce 9600GT 1GB
Mobo: ASUS P7P55D LE
Ram: G.Skill Ripjaws F3-10666CL7D-4GBRH (2x2GB) DDR3
Psu: Vantec ION2+ N Series 600W
Hdd: WD Caviar Black 500GB WD5001AALS
Optical: Sony AD-7240S-GB DVDRW Black OEM
Case: CoolerMaster HAF932
Display: BenQ G2220HD (22" LCD) Benq FP71G+ (17" Lcd)
Sound: X-fi Xtreme Gamer, with Creative Fatal1ty headphones
Peripherals
Mouse pad: Razer Goliathus (355 x 254mm) Speed Edition
Keyboard: Microsoft Sidewinder X6
Mouse: Saitek Cyborg
For Christmas im getting a H50, then next year im getting a new gpu, ATI 5870 is what im aiming for