Long time and no updates... you can blame that on my laziness...
Anyway i have a new pc case! *yay*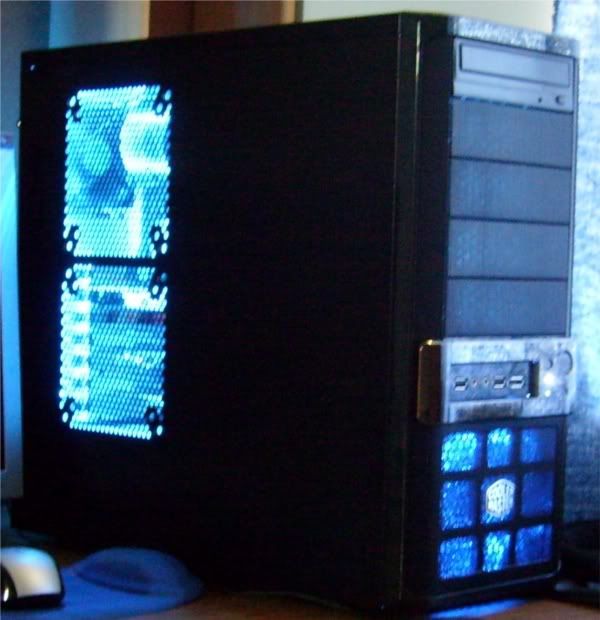 Its a CoolerMaster Gladiator 600. i have just put a extra 92mm fan in the back to fill teh cpu cooler with air. i have also put in some 300mm cold cathodes.
Future plans are... to many to remember, but window in the side is a defo.